Bitcoin whales shift from accumulation to distribution, offloading 10,000 BTC
September 26, 2023 by CoinSurges
40
Quick Take Recent data analysis reveals that Bitcoin whales, owning 10,000 BTC or more, have transitioned from a brief period of accumulation to a phase of distribution This change in behavior marks
Quick Take
Recent data analysis reveals that Bitcoin whales, owning 10,000 BTC or more, have transitioned from a brief period of accumulation to a phase of distribution. This change in behavior marks a significant shift as these whales are instrumental in influencing market trends. Notably, the accumulated Bitcoin was reportedly around the value of $25k, indicating that the whales are maneuvering to offload and convert into profits.
This could potentially be a strategy to capitalize on the market dynamics, sell at higher prices, and buy back during potential market lows. While it's crucial to monitor these trends, it's equally important to interpret these actions within the larger context of the market's fluctuations and other macroeconomic factors that often dictate the direction of cryptocurrency values.
Get best and latest bitcoin news today with coinsurges.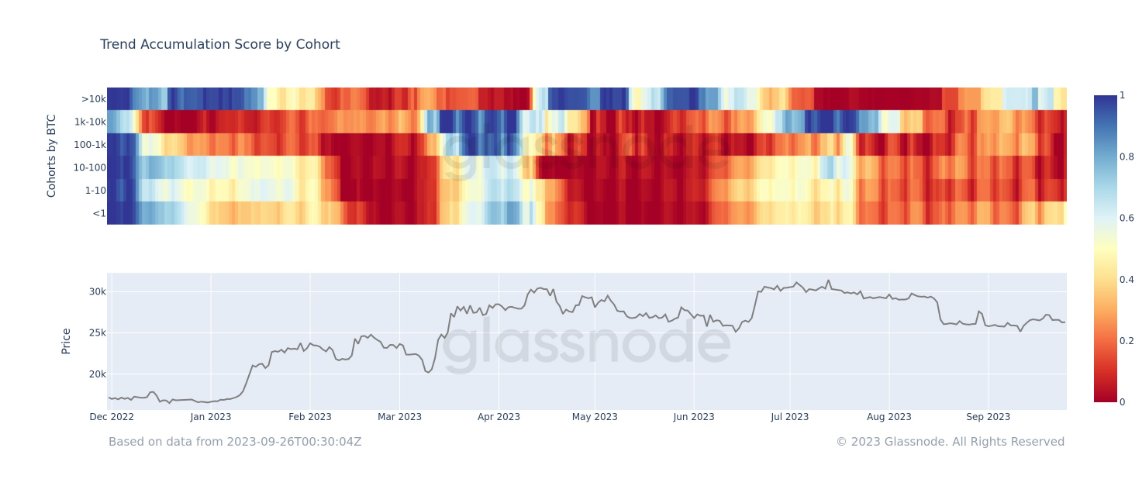 The post Bitcoin whales shift from accumulation to distribution, offloading 10,000 BTC appeared first on CryptoSlate.
Related: Coins Marketcap